8 décembre 2012
6
08
/

12
/

décembre
/

2012
20:59
"Sticks and stones may break my bones, but words will never hurt", "Le ridicule ne tue pas", "De vergüenza no se muere nadie"...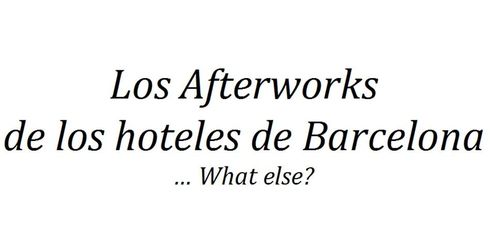 Yesterday night. Christmas party organized by the company. A cocktail launched in one of the poshest hotels of Barcelona, with an open bar during 4 hours...after weeks of stress and hard work and people under a constant pressure.
L-E-G-E-N-D-A-R-Y night !!!
Some quick facts this afternoon when I managed to open my eyes :
- I have a huge hangover and a terrible headache, everything is still moving when I turn my head too quickly
- I have a pink fluo VIP bracelet around my right wrist
- I received replies to texts and messages I do not even remember having sent
- I think I can remember a conversation I had with big BIG boss, smoking a cigarette (?) with him in a street
- I, of course, don't have a clue of what we were talking about but I recall seeing a flash of a camera, there might be a picture somewhere fixing the moment...
- I woke up in MY bed
After a thorough debriefing with my closest colleagues today, and after checking my mobile phone, some new facts came in:
- I apparently had passionate chats with some of my male colleagues. Useless to say that I don't remember a fucking word, oooops....
- With some female colleagues, we took pictures in the ladies of the hotel
- I apparently collared one of our middle bosses right in the middle of the street
- Some neighbours threw us some non-identified objects because we were like 100 shouting people standing in front of a bar
- Our female middle boss was on fire and tried various times to "bound" with one of my team mate
- I was never able to reach the party place nº2 (I got lost in another bar instead...)
- I reached directly the party place nº3 instead (the club)
- Two other middle bosses ended up in the club, dancing on top of the tables
- Various colleagues have been smoking joints in the middle of the VIP area in the club
- In a desperate try to gather all the groups of people, I apparently sent texts and messages to people and numbers I don't even have in my list of contacts
- I lost my scarf sometime during the night. My dignity as well.
- I will not be the only one avoiding the eye contact in the office on Monday, hahaha!!!